Products
Sonora, Mexico Mule Deer and Coues Deer Hunts
Sonora, Mexico Mule Deer
If you are looking for a great hunt south of the border, then check out this hunt. You'll hunt on a 500,000 acre free-range ranch managed for big bucks (190+). Here's the current available 2022/2023 dates for this 6 day, English-speaking, guided hunt:
December 5 – 10 (4 spots)
January 19 – 24 (1 spot), 26 – 31 (1 spot)
February 2- 7 (4 spots)
February 9 – 13 (4 spots)
The ranch is located approximately 175 miles south of Tucson, AZ. You'll hunt the mountains and from high rack trucks in the morning and feeders in the evening. At the end of each day, you'll rest and stay on the ranch in clean and comfortable accommodations. The modern ranch house has electricity, phone service, and hot water…and plenty of delicious food. You'll be well taken care for the length of your stay.
Sonora, Mexico Coues Deer Hunting
Located 100 miles southeast of Douglas, AZ, you'll hunt 12,500 acres of private land with rolling hills and high Sierra desert. The hunts are a combination of spot and stalk, off-road vehicles, and on horseback. With a 95% success rate, you'll have an amazing hunt. While the accommodations are not fancy you'll enjoy some great food and rest at the end of each day.
Price does not include transportation to the pick up location in Douglas, AZ, snacks, soft drinks, alcohol, tips for guides and cooks.
What to Expect With a Sonora, Mexico Deer Hunt
You'll spend time hunting from a high-rack truck or on foot glassing. The mule deer hun also spends time sitting over feeders. Each hunt is different and the experience will last a lifetime.
Gear Tips for an Awesome Mexico Deer Hunt
Good Pair of Hiking Boots 6-8″ Tall
Good Pair of Glassing Binoculars 10×42 or Better
Good Hunting Backpack With Plenty of Room for Water and Snacks
Recommend Good Tripod for Glassing or Shooting
Good Layering System on Camo Depending on Season and Weather Conditions
Jerry Blake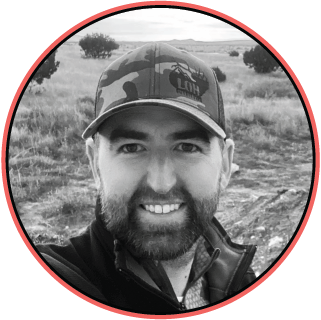 Matt Bennett