Products
Barbary Sheep (Aoudad) Hunts
New Mexico and Texas Barbary Sheep
A Little About Barbary Sheep
In 1950 New Mexico introduced Barbary sheep (also known as Aoudad) into south eastern New Mexico. If you are not doing one of our elk hunts, Barbary sheep is a great hunting trip.
They quickly expanded their inhabitants to nearly the entire state of New Mexico. In 1955 (NMDGF) classified Barbary sheep as a game animal . In 1965 there was a large escape from the McKnight game preserve of 100+ animals and In 1967 New Mexico Department Game and Fish (NMDGF) did the first Hunt in the Hondo valley. Since Barbary Sheep hunting started in Hondo valley the success rate for quality trophy rams has gone up from 14% to 85%. Our Instagram page has some great pictures of past hunts.
Barbary sheep are truly an amazing animal, primarily living in rocky, cactus flats their diet consists of 90% cactus and yucca. This enables the sheep to go longer than other animals without visiting waterholes. This makes them very interesting to hunt and makes for a lot of time spent behind a good set of optics. These animals create a very special and unique hunt. Please feel free to contact us if you have any questions on how you can sign up for a hunt.
What to Expect With a Barbary Sheep Hunt
Be ready to walk on loose rock for 2-5 miles per day. Hunts are primarily spot and stalk type of hunt, and the shots typically range from 150-500 yards. You will get a 100% shot opportunities at rams 27″-30″+.
Gear Tips for an Awesome Barbary Sheep Hunt
Good pair of leather 8″ for ankle support good rubber soles vibram recommended
Good pair of binoculars 10×42 or better
Glassing mat
Knee pads if needed
Good hunting backpack to carry water and snacks
New Mexico Barbary Sheep
You can hunt New Mexico Barbary Sheep December – February
2023 Barbary Sheep Draw Hunt
2023 Barbary Sheep Draw Hunt
Jerry Blake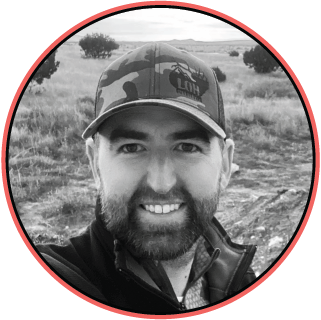 Matt Bennett